What is it?
The Lehigh Expo is a yearly, university-wide showcase of project work from departments and programs, inside the classroom and outside, passion projects and graded work, celebrating the work that Lehigh students have done on these important projects during the past year.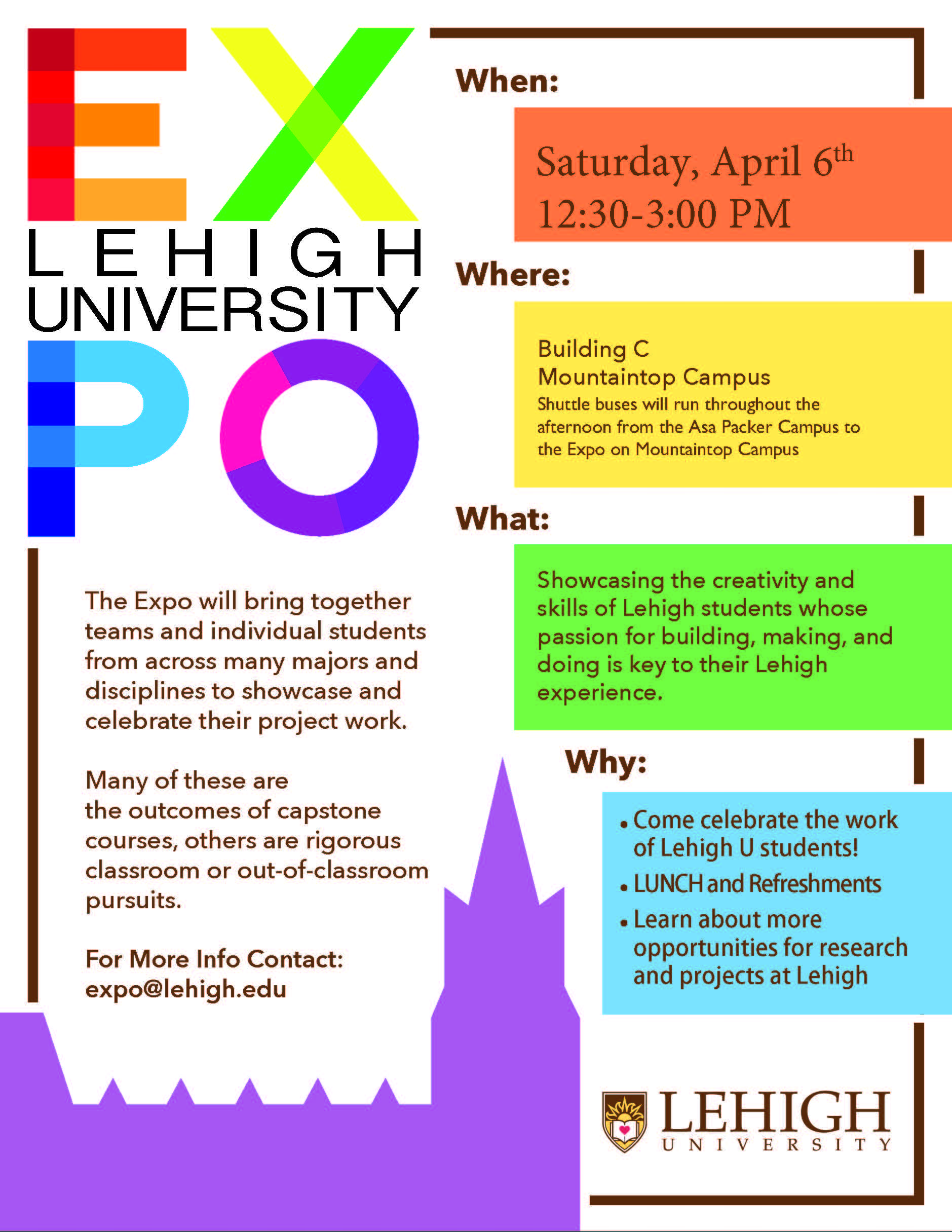 How do I participate?
The call for the Expo goes out to departments and programs in the early spring semester. Work with your department chair or the coordinating Expo representative to sign up!