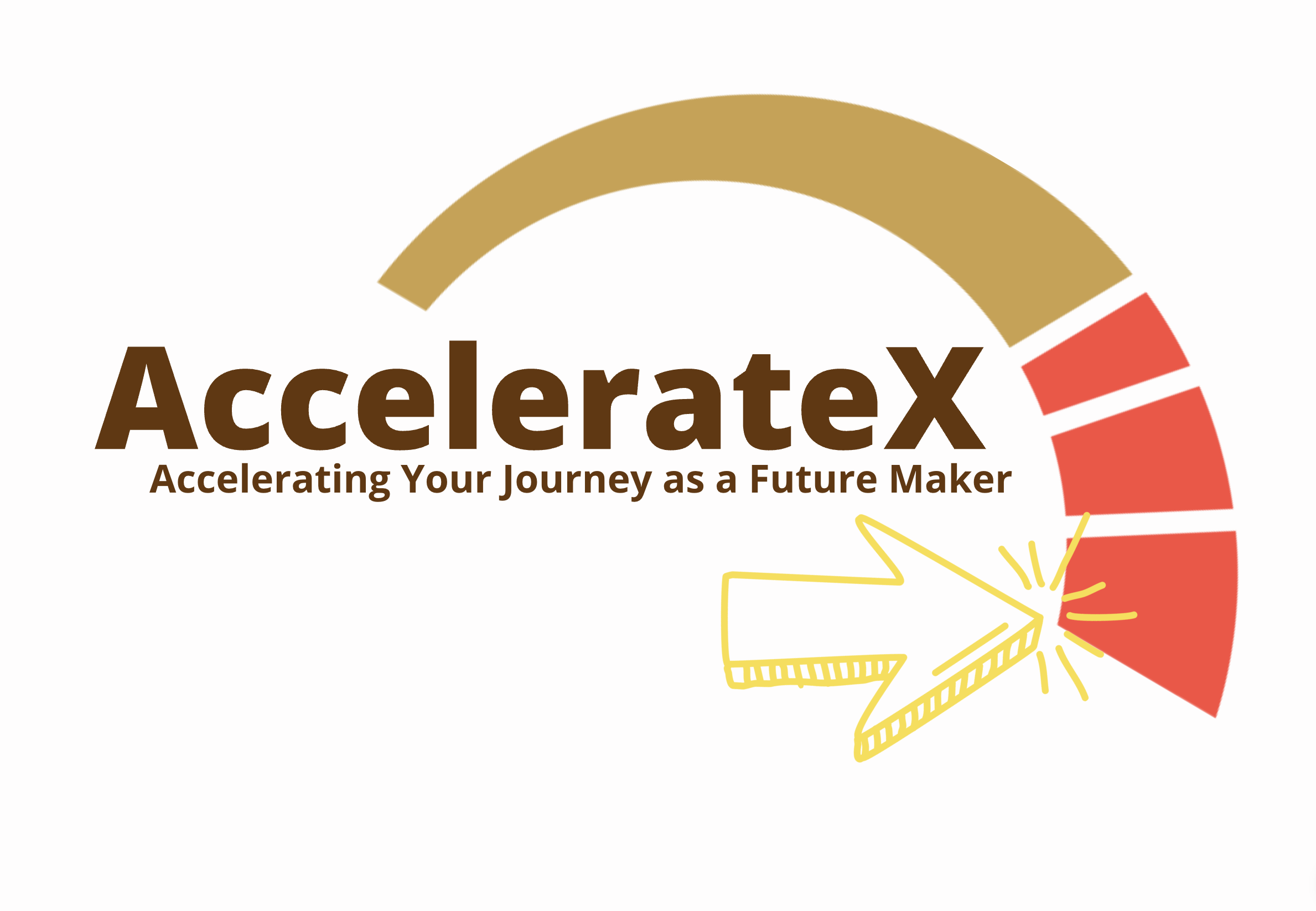 Intense, Interdisciplinary, Immersive, In-Person, Inclusive, Inspiring experiences that fast track students into future making.
AccelerateX is a series of intensive, interdisciplinary non-credit-bearing programs, run during the winter term, aimed at inspiring Lehigh's Future Makers - helping students find their "why," identify their passions, and develop foundational skill sets and mindsets they will need to prepare for their first job and for the jobs that don't yet exist. 
AccelerateX aims to help students pinpoint what is important to them, what their core values are, and how they can live out those passions and values in their personal and professional worlds. They will build new connections in our campus community and foster a greater sense of belonging at Lehigh.
AccelerateX will help students develop an engagement mindset and challenge them to imagine alternative happy futures that they can explore both personally and professionally while at Lehigh and after they graduate. Students will walk away from an AccelerateX program with a stronger understanding of how Lehigh's high-impact opportunities will benefit them, and a clear game plan for how they will maximize their time here - both inside and beyond the classroom. 
AccelerateX programs are targeted towards first year and transfer students, although all students are welcome to apply. As we envision Lehigh as an active 12-month university campus, AccelerateX will, in the years to come, provide ever more high-impact programming during the winter term that will help the Future Makers zoom toward success.
Find Your "I"...
​​​​​AccelerateX programs are:
Interdisciplinary

Intense

Immersive

In-person

Inclusive

Inspiring!
Find Your "Why" (and When, Where, What, Who…)
When Does AccelerateX Happen?
In January 2024, there are two AccelerateX programs:

Both programs will take place all day (approximately 9am-5pm), Monday through Friday, during the dates of the program. Participants are expected to fully commit to the entirety of the program – no part-time participation allowed.
Where Does AccelerateX Happen?
The Maker Bootcamp will take place at Wilbur Powerhouse and on Mountaintop Campus

The Sustainable Happiness Institute will take place at various locations on the Asa Packer Campus with occasional sessions at Building C on the Mountaintop Campus
Why AccelerateX?
Because Future Makers need opportunities to innovate, pursue their curiosity, and create new things in a fearless, open atmosphere;

Because Future Makers need to learn ways to take theory to practice to expertise – and because challenging problems don't take a semester break;

Because Future Makers need to work together, connect, and learn from themselves and from their peers.

Because you can do a lot in just two weeks!
Who Can Participate in AccelerateX?
AccelerateX programs are primarily intended for first-year and transfer students who have been at Lehigh for one semester or less, but any student is welcome to apply, even graduate students.

Students from all colleges, majors, and backgrounds are welcome and encouraged to participate!

Students who may already be planning to stay on-campus during the winter break, or those who live off-campus, are certainly eligible and encouraged to apply – however, participating students can have their on-campus housing costs completely covered (see the details below)
 How Do I Apply?
The application link, and further details on each AccelerateX program, can be found below. Applications will be reviewed on a rolling basis but must be submitted by December 7th for full consideration.
Logistics: 
Housing: If you are currently living on-campus, your housing will be covered for the duration of the accelerator program. 
Meals: Aside from a few community meals, food will be the responsibility of each student. 
Cost: $800 - scholarships available! Apply for a scholarship through the application process. Note that there are no academic credits given for AccelerateX programs at this time.
Commitment: It is expected that you will be present for all programming during the dates of your chosen accelerator program. If you have ANY expected conflicts, make sure to indicate them in your application. 
---
Contact Us: 
Bill Whitney - Assistant Vice Provost for Experiential Learning Programs - wrw210@lehigh.edu
Michelle Spada - Lehigh 360 Program Manager - mcs619@lehigh.edu