Creative Inquiry Faculty Fellowship
2021-22 academic year
The Office of Creative Inquiry invites Lehigh faculty to apply for Creative Inquiry Faculty Fellowships (CIFFs). These fellowships support faculty to reimagine and redesign existing courses by integrating new (or different) active pedagogies. We are specifically interested in 1) project-based pedagogies where students create new knowledge or tangible works, and 2) inquiry-driven pedagogies where students pursue novel intellectual, creative, and artistic pathways.
These fellowships are grounded in the idea that creating leads to the deepest form of learning because it helps students grasp the relevance of their work while also demanding rigorous study and original research, often with engagement with a community of practice (e.g. residents of South Bethlehem, health professionals in Ghana, businesses in Lehigh Valley, student clubs,  astrobiology research groups). The CIFFs aim to support faculty who want to integrate this ethos of creating into their courses and inspire students to take radical ownership in the learning process as well as champion their course-related projects after the course ends. Students have the opportunity to advance projects forward through other Lehigh resources such as Creative Inquiry (CINQ) courses, the Mountaintop Initiative, Baker Institute for Entrepreneurship, Creativity and Innovation, Wilbur Design Labs, Lehigh@Nasdaq Center, etc.
CIFF Resources:
Creative Inquiry Faculty Fellows will receive 1) discretionary funding of $500 / semester for two semesters (total $1,000) in their unrestricted accounts; 2) project expenses (maximum of $2,000) as requested/needed over the course of the fellowship; and 3) reimbursement of up to $2,500 for travel to present a peer-reviewed article of their CIFF work at a national conference. Travel funds can be used for conference registration and/or to defray general travel expenses. The Office of Creative Inquiry and the Center for Innovation in Teaching and Learning (CITL) will provide one-on-one course-specific consulting support as well as help developing assessment tools to evaluate the impact of pedagogical innovations on student learning outcomes (as well as outcomes beyond the learning outcomes).
CIFF Expectations:
For the 2020-21 academic year, the Office of Creative Inquiry will grant up to ten (10) CI Faculty Fellowships. Engagement over the two-semester academic year is required, and Fellows attend a mandatory half-day orientation workshop early in the Fall semester. In addition, Fellows will participate in other workshops and monthly lunch meetings for lateral knowledge sharing each semester. Fellows will have access to special workshops on topics such as Selecting Appropriate Active Learning Pedagogies, Inquiry-Based Teaching, Finding Funding for Passion Projects, Finding Funding from Non-Traditional Sources, Use of Creative Spaces, and Faculty Balance of Research / Teaching / Service and Creative Inquiry. Fellows are expected to share their work at the CITL Symposium on Teaching and Learning in April 2021 and student projects are expected to present their projects at the 2021 Lehigh Expo.
Application Process
All full-time faculty, including Professors of Practice, are eligible to apply. At this time, Part-Time and Adjunct faculty are not eligible to apply. Please email your application packet to mountaintop@lehigh.edu. Applications should include:
Statement of interest (1-2 pages), outlining your teaching philosophy and specifically mentioning prior experiences with active pedagogies or interest in same;
One-page document outlining three potential scenarios of how project-based learning and/or creative inquiry could be integrated into course/s that you teach;
Letter of support from your department chair.
Arielle Carr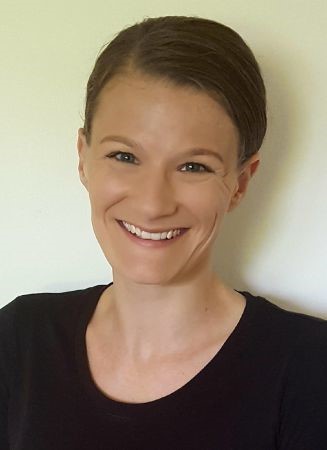 Arielle Carr is a Professor of Practice in the Computer Science and Engineering department.  She is a also a PhD candidate in applied mathematics at Virginia Tech with an expected completion date of Summer 2020.  Her research focus is recycling techniques with an aim to achieve fast convergence in the iterative solution of large, sparse linear systems, using both preconditioner updates as well as subspace recycling. Since 2012, Arielle has been an active member of and contributing presenter to the Society for Industrial and Applied Mathematics.  She holds a master of science degree in mathematics along with two bachelor of science degrees in math and sociology.  Arielle's pedagogical interest is in bridging gaps between core courses in a computer science curriculum, using inquiry-based learning (IBL). In particular, she is interested in identifying key concepts that are introduced in early classes of a prerequisite chain, that are then developed through until higher-level courses.  Arielle has developed a two-fold objectiv for her fellowship: (1) appropriately integrate IBL into early, core computer science courses at levels appropriate for the learners in that specific course; and (2) strategically use IBL to emphasize keystone concepts encountered in prerequisite classes so those concepts are successfully realized in later classes. 
Jodi Eichler-Levine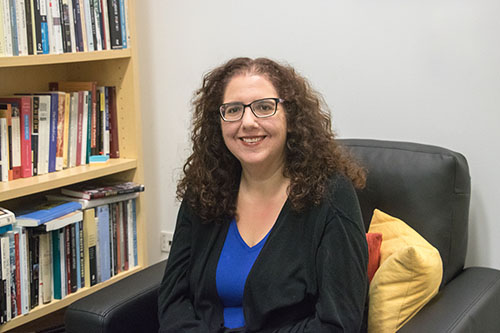 Jodi Eichler-Levine is the Berman Professor of Jewish Civilization and an associate professor of Religion Studies at Lehigh University. Her work is located at the intersection of Jewish studies, religion in North America, literature, popular culture, and gender studies. She is the author of Suffer the Little Children: Uses of the Past in Jewish and African American Children's Literature (NYU Press 2013). In this work, she analyzes what is at stake in protraying religious histories for young people, particularly when the histories  in question are traumatic ones. Her next bok, tentatively titled Crafting Judaism: The Art of Jewish American Resilience, is under contract with UNC press. This project builds on several years of ethnography on Jews, gender, and material culture. Professor Eichler-Levine's work has appeared in both scholarly  and popular venues, including, American Quarterly, Shofar, Religion Dispatches, Kveller, The Washington Post, Killing the Buddha, and The Immanent Frame, as well as several edited volumes. She has served as a steering committee member  and co-chair for assorted units at the American Academy of Religion and is a former co-chair of the Association for Jewish Studies Women's Caucus. At Lehigh, she teaches courses on a wide variety of topics in religion studies, Jewish studies, and popular culture, including "Religion and Science Fiction" and Jews and the Broadway Musical." She is beginning work on a book length project on religion and the Walt Disney Company.
Khurram Hussain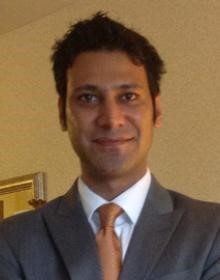 Khurram Hussain, Associate Professor of Religion Studies
Khurram Hussain is a native of Pakistan , and has lived , worked and studies in the US since 1993.  He holds an A.B. in Religion and Physics from Bowdoin College (1997) and a PhD. in Religion Studies from Yale University (2011). Hussain is broadly interested in exploring the possibility of a robust critical conversation across diverse cultures and traditions and has extensive training in comparative ethics, historical sociology and modern Western philosophy. His first monograph, Islam as Critique: Sayyid Ahmad Khan and the Challenge of Modernity (Bloomsbury, 2019), is an exploration of the work of the 19th-century Indian Muslim reformer Sayyid Ahmad Khan in a comparative perspective with Western thinkers like Reinhold Niebuhr, Hannah Arendt and Alasdair MacIntyre. His second book, The Muslim Questions (or Can the Muslim Speak?) (Zed Books, forthcoming 2020), is a detailed examination of the tropes and discourses surrounding the category of Islam in modern Western public spheres. Dr. Hussain is also an active member of the Center for Global Islamic Studies, the Humanities Center and several other initiatives and programs across the university. In 2011, Hussain was awarded the Waves Award as Male Faculty Ally by the Women's Center at Lehih University.
Frank Pazzaglia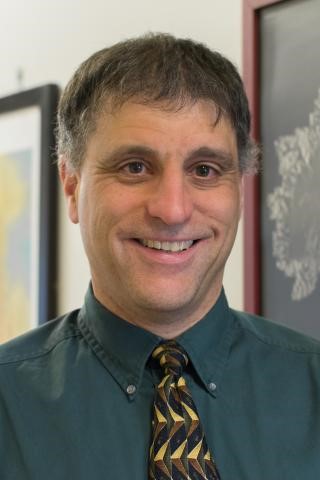 I am a field-oriented geomorphologist interesed in long-term landscape evolution and specifically how tectonic processes are encoded in deposits and landforms. I have long-standing research and interest in the Appalachians, the Rockies, and Apennines, and new, emerging interests in central Asia, specifically Mongolia. We have learned much about tectaonic processes at plate boundaries in the pat several decades, but there is much to still learn and understand regarding the tectonic, isostatic, and dynamic processes that shape continental interiors. In learning how to read those processes we are ever mindful of how deposits and landforms are a complex reflection of not only tectonic, but also climatic and internal, autogenic mechanisms. My core data sets are geologic maps, river terraces and related geomorphic markers, sedimentary petrography, thermochronology, and high-resolution stratigraphic sequences that contain rock-magnetic , mineralogic, and soil-strategic proxies of environmental change. I have excellent working relationships with a number of geochronology labs, and my students frequently develop projects that afford them the opportunity to integrate Terrestrial Cosmogenic Nuclide (TCN) and Optically Stimulated Luminescence (OSL) into their research.
2018-19 Creative Inquiry Faculty Fellows
Ganesh Balasubramanian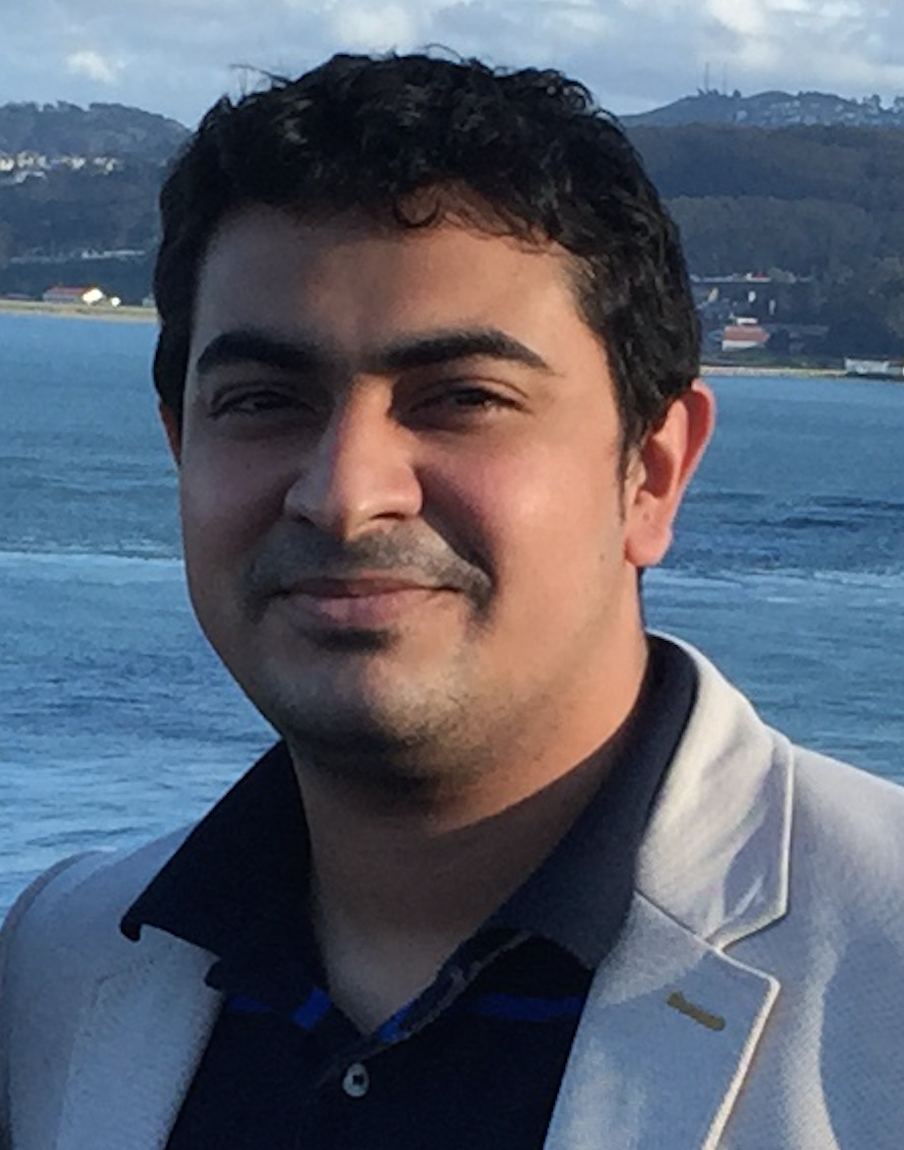 Ganesh Balasubramanian has been Assistant Professor of Mechanical Engineering & Mechanics at Lehigh University since July 2017. Previously, he was an Assistant Professor of Mechanical Engineering and (by courtesy) of Materials Science and Engineering at Iowa State University. He received his BME degree in Mechanical Engineering from Jadavpur University, India in 2007, his PhD in Engineering Mechanics from Virginia Tech in 2011, and was a postdoctoral research associate in the Theoretical Physical Chemistry unit at TU Darmstadt in Germany till fall of 2012. His research and teaching interests are in advanced energy and structural materials, nanoscale transport and mechanics, and predictive engineering. Some of his recognitions include the ASEE Outstanding New ME Educator award, AFRL Summer Faculty Fellowships, Miller Faculty Fellowship at Iowa State, the Graduate Man of the Year and Liviu Librescu Scholarship at Virginia Tech, Young Engineering Fellowship from the Indian Institute of Science. As a Creative Inquiry Faculty Fellow, Ganesh plans to implement a project based learning approach using an inverted pyramid model encouraging deep and creative inquiry.
Joshua Ehrig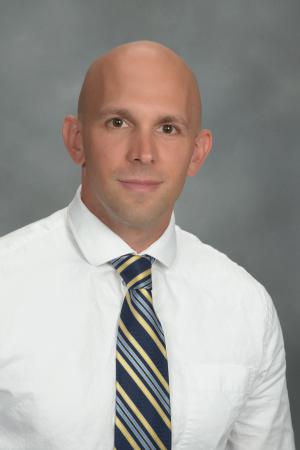 Joshua Ehrig is a Professor of Practice at Lehigh University teaching undergraduate and graduate courses in Entrepreneurship, Innovation, and Strategy. Previously, he served as a co-founder of various technology companies ranging from mobile to cloud-based applications and serves as frequent guest speaker, advisor, panelist, and judge. Mr. Ehrig is involved or affiliated with various initiatives at Lehigh including the Innovator's Alliance, Startup Academy @NasdaqCenter, Baker Institute for Creativity, Innovation and Entrepreneurship, Computer Science and Business, Global Village and Iacocca Global Entrepreneurship Intensive; Leadership, Education, and Development (LEAD), KEEN, and Flex MBA, among others. Prof. Ehrig holds degrees in Economics, Political Science, and History from Lehigh University, has served as an Interim Assistant Dean for the Graduate Programs in the College of Business and Economics, and was the recipient of the CBE's Teaching Excellence Award. As a Creative Inquiry Faculty Fellow, Mr. Ehrig plans to develop a dynamic and open course content creation and dissemination model to facilitate and enhance student, mentor, and alumni interactions.
Michael Kramp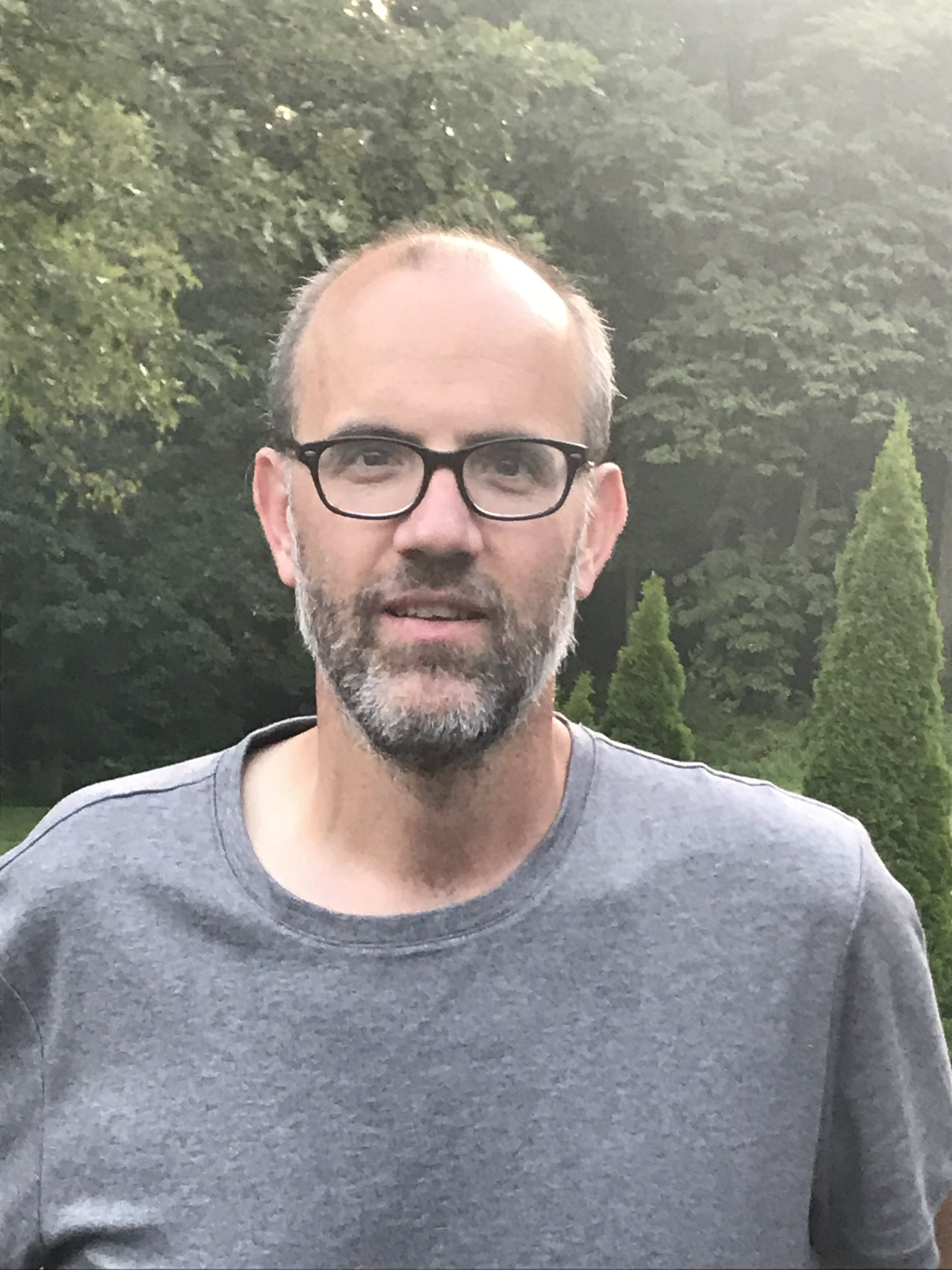 Michael Kramp is Associate Professor in the Department of English. He is the author of Disciplining Love: Austen and the Modern Man (The Ohio State University Press, 2007) and editor of Jane Austen and Masculinity (Bucknell University Press, 2017). He has also published on such figures as Deleuze, Foucault, Pater, Dickens, and Lawrence. He has edited and introduced special issues of Rhizomes focused on Deleuze and Photography and Austen and Deleuze, and published a series of articles on nineteenth-century visual culture, including pieces on the work of Hawarden, Lady Clementina, Henry Fox Talbot, Ella Hepworth Dixon's The Story of a Modern Woman, and Amy Levy's The Romance of a Shop.  As a Creative Inquiry Faculty Fellow, Michael will develop a functional plan to offer a regular filmmaking seminar within the academic year that could both incorporate students' ongoing filmic work and allow them to initiate projects that could continue beyond the semester. 
Michael S. Lehman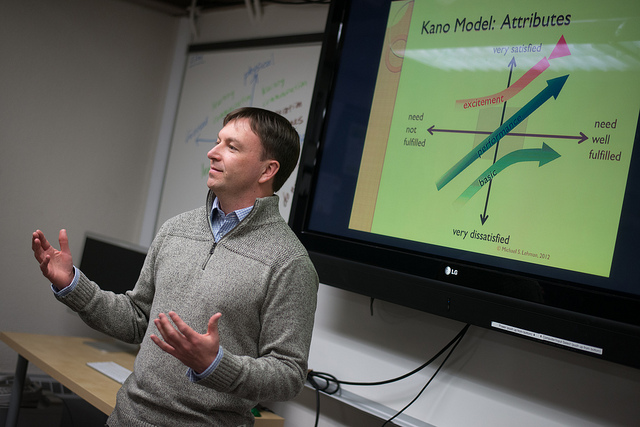 Dr. Michael S. Lehman's work stands at the intersection of entrepreneurship, science, and higher education. As a Professor of Practice at Lehigh University, Dr. Lehman co-developed and teaches in the Master's of Engineering in Technical Entrepreneurship (TE), created in 2012. Prior to joining the faculty at Lehigh, Dr. Lehman developed and grew new entrepreneurship programs at the Institute for Entrepreneurial Excellence at the University of Pittsburgh, and served as founding director of the Juniata College Center for Entrepreneurial Leadership. Dr. Lehman's work experience includes Johnson's orthopedic company DePuy International in Leeds, England, and the Milton S. Hershey Medical Center in Hershey, PA. Dr. Lehman holds a B.S. from Juniata College, an M.D. from the Penn State College of Medicine, and an M.B.A. from the Leeds University of Business School in England. As a Creative Inquiry Faculty Fellow, Dr. Lehman plans to integrate broad-based, global creative inquiry challenges into the M. Eng in Technical Entrepreneurship program.
Emily Weissbourd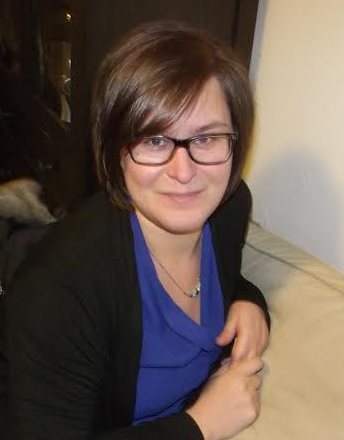 Emily Weissbourd is an assistant professor in the Department of English, specializing in early modern English and Spanish literatures. Her research and teaching interests are in early modern representations of race, religion and gender; Tudor and Stuart drama and the Spanish comedia; transnational studies and translation; and Shakespearean afterlives in popular culture. She is the co-editor, with Barbara Fuchs, of Representing Imperial Rivalry in the Early Modern Mediterranean  (University of Toronto Press, 2015), and has published articles in such journals as Comparative Drama, Huntington Library Quarterly and Modern Philology. She teaches on topics including representations of Shakespeare in present-day teen culture, gender and race in Renaissance drama, and utopian and dystopian literature. Dr. Weissbourd holds a Ph.D. in comparative literature and literary theory from the University of Pennsylvania, and previously taught at Penn and Bryn Mawr. As a CIFF fellow, Emily is building a website that makes the early modern Spanish play Juan Latino and its English translation available for reading and annotation, and introducing a student-led pod-casting project into a first year seminar.
János D. Pintér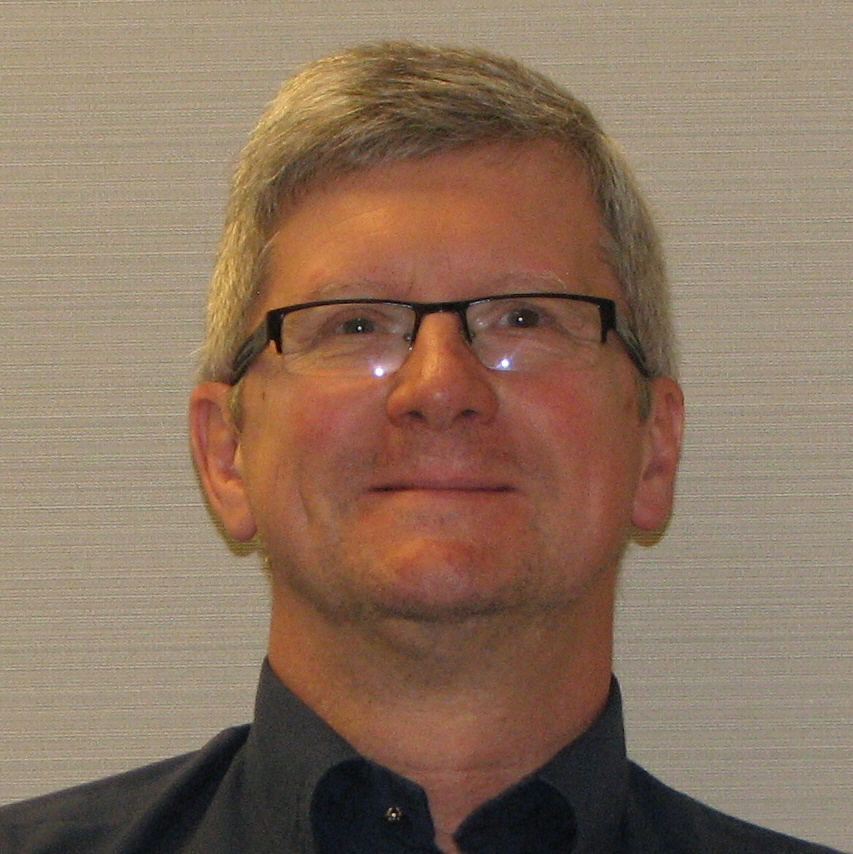 János D. Pintér is a researcher and practitioner with more than four decades of work experience. His professional interests are primarily related to Operations Research, "The Science of Making Better Decisions". More specifically, key topics of interest include model, algorithm and software development for nonlinear optimization, and a broad range of applications. He holds M.Sc. (Applied Mathematics / Operations Research), Ph.D. (Probability Theory / Stochastic Optimization), and D.Sc. (Mathematics / Global Optimization) degrees. Dr. Pintér wrote four books, and edited six other internationally published books (so far). He is also the author or co-author of more than 200 articles, book chapters, and other technical publications. His optimization software products have been in use around the world. He has worked and presented lectures in 40 countries of the Americas, Europe, the Middle East, and the Pacific Region. Dr. Pintér joined the Department of Industrial and Systems Engineering at Lehigh University in August 2016 as a Professor of Practice. As a Creative Inquiry Faculty Fellow, János - with the active involvement of his students - will develop project-based creative thinking and learning tools, to be integrated into present and future courses at Lehigh's ISE Department (and perhaps also elsewhere).
Farah L. Vallera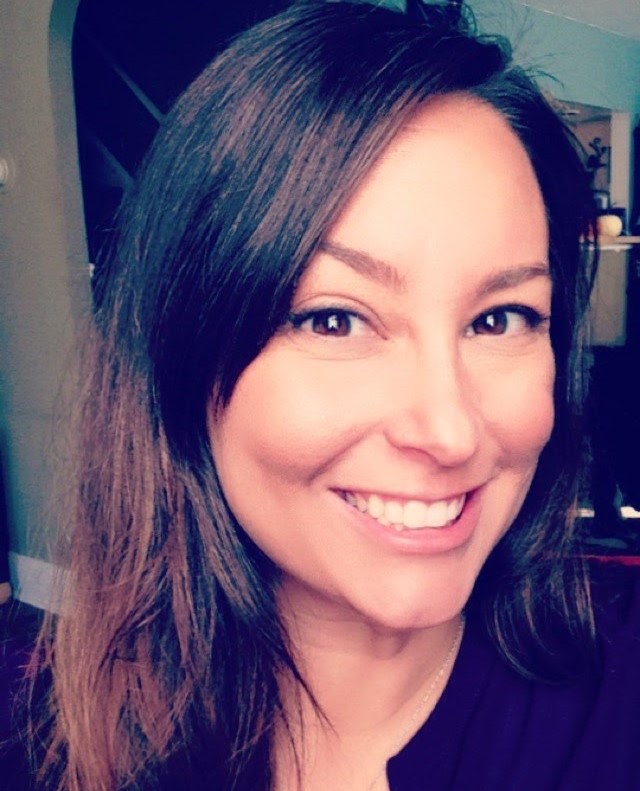 Farah Vallera is the instructional technology and teacher education Professor of Practice in the College of Education's Teaching, Learning, and Technology program. She holds her Ph.D. from Lehigh's TLT program, where she developed a STEM-integrated, project-based curriculum for upper-elementary students surrounding agricultural education. Aside from her interests in STEM, PBL, and agricultural education, Farah builds curricula and instructional materials to enhance diversity education, multicultural competence, and ADA compliance using innovative educational technology and inquiry-based design strategies.  In her spare time, she serves on the board of the Center for Humanistic Change and heads their data analysis and program review committee. As a Creative Inquiry Faculty Fellow, Prof. Vallera will be building innovative and engaging materials using AR, VR, and integrated tools and subjects for students to use design thinking, project-based learning, failure and iteration, and a maker mindset in their own design and development of inclusive learning.