What are Inquiry to Impact Projects?
Inquiry to Impact Projects pursue creative and innovative answers to societal challenges and open-ended questions in multidisciplinary teams with students, faculty, and external partners. These multi-semester projects span the journey from creative inquiry to sustainable impact. Students develop their competencies for independent inquiry and discovery, multidisciplinary teamwork, design thinking, entrepreneurial thinking, systems thinking, and getting stuff done.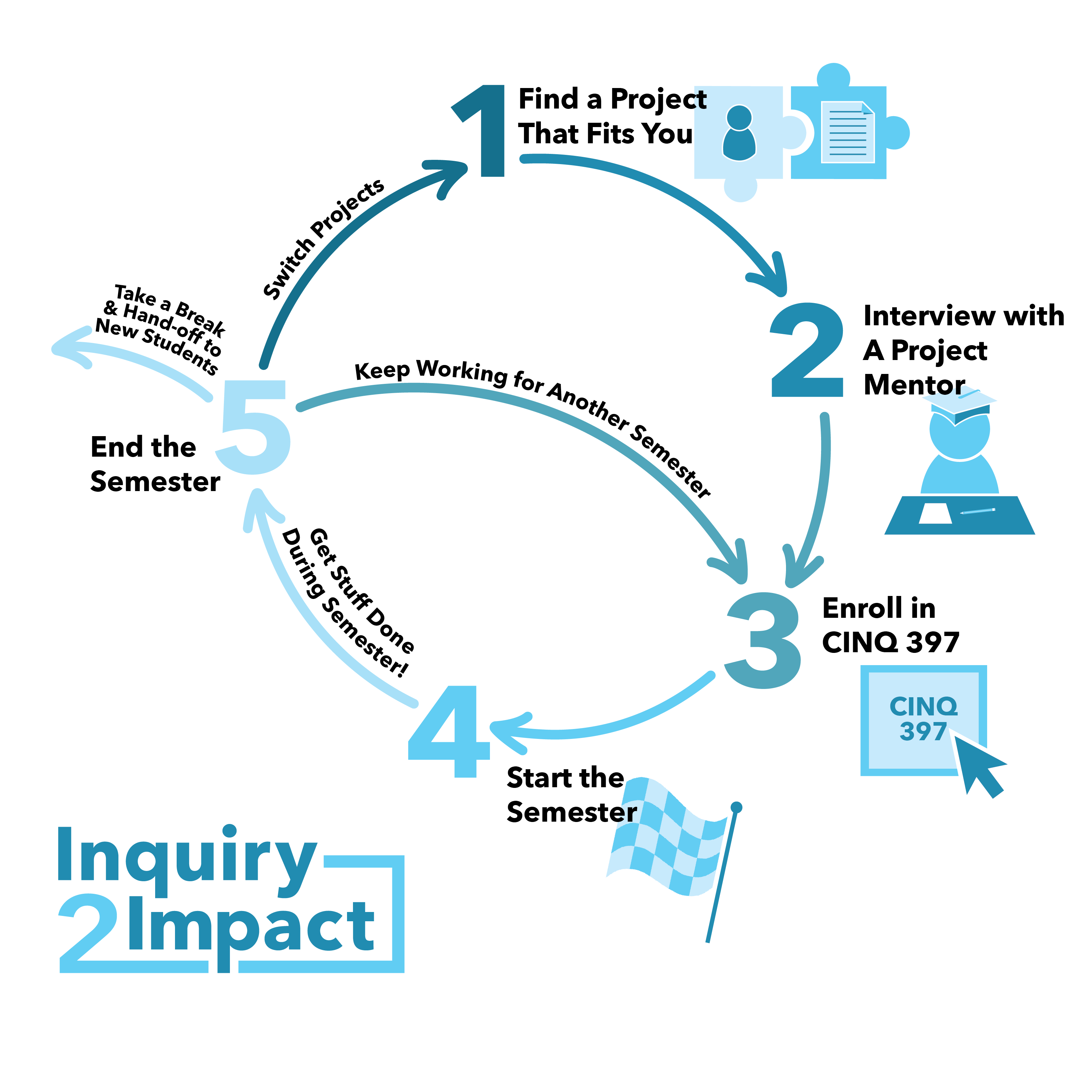 Silicon Valley is a particularly nettlesome nexus of issues around gender equality, socioeconomic status, power dynamics in the workplace, and free speech. This project will explore those issues, talk to subject experts, and determine what solutions exist to the in the tech industry. Lead Mentor: Khanjan Mehta
Lehigh and the Valley: A Symbiotic Future?
By engaging these communities through adequately designed survey methods, our analysis and results can inform a strategy, to be designed, to achieve one of the University's long-term goals of developing a sustainable and mutually beneficial relationship with low-income communities in the greater Lehigh Valley. Lead Mentor: Luis Brunstein
Low-Cost Diagnostics in Sierra Leone
Extremely inexpensive test strips to screen people for Urinary Tract Infections and Diabetes in Sierra Leone. While the science/engineering sub-team will focus on chemistry and product design issues, the social science and business sub-teams will work on on-the-ground distribution and education aspects. Lead Mentor: Khanjan Mehta
The Neurogenetics of Creativity
Continuing 3 years of ongoing work in Lehigh's Biological Sciences department, this project takes a look at the neural underpinnings of creativity and creative practice through DNA sampling and genetic testing. The goals of this project are to create entirely new knowledge about the biological nature of what makes humans creative thinkers, doers, and producers. Lead Mentors: Julie Miwa and Frank Zhang
This project builds on the parklet movement, but the aims to develop multiple models of parklets which can be produced for $100 or less. The team will design new affordable parklets and assess the impact of these parklets in South Bethlehem, with particular emphasis on walkability and supporting small businesses. Lead Mentor: Karen Beck Pooley
Thera Metrey: Growing Mushrooms in Sierra Leone
This project will continue to refine and proliferate mushroom production systems for Cambodian farmers, to be utilized as a source of income during the months of the year when they cannot grow rice. They will be working on five journal articles and conference papers. Lead Mentor: Khanjan Mehta
Get Inspired! Past i2I Projects
Created a collaborative online space where users can create loop-based music - like a Google Doc for sound! Check out Jamrooms at jam.musicintelligence.co