Program Overview
Global Social Impact Fellows are a highly self-selected cohort of undergraduate and graduate students from all disciplines across Lehigh University focused on addressing sustainable development challenges in low-income countries. GSIFs advance Global Inquiry to Impact (GI2I) projects in the Spring and Fall semester (total six credits) and engage in faculty-guided fieldwork with diverse local partners in the Summer session. The courses, workshops, retreats, and immersive experiences of this program integrate experiential learning, research, and entrepreneurial engagement with students leading original and ambitious projects with in-country partners in diverse countries. A select number of GSIFs have the opportunity to participate in the Mountaintop Summer Experience to advance their project.
Through engaging in such meaningful, authentic, and incredibly alive projects, Fellows develop skillsets, mindsets, and portfolios to solve complex societal challenges. Fellows build sustainable enterprises, publish their works in peer-reviewed journals, integrate their insights into national policies, and champion social movements that influence the lives of millions of people. The quest for sustainable impact drives the philosophy, pedagogy, and operations of this program with the objective of preparing students to lead lives of impact.  
Program Benefits: What's In It for Me?
An opportunity to work collaboratively with the most driven students from across the university on ambitious multi-year projects striving to deliver social impact.
Work across disciplines, cultures, language and time barriers to develop practical, innovative, and sustainable solutions with in-country partners - through virtual teaming in the Spring and Fall semester and on-the-ground fieldwork in the Summer session.
Engage in fieldwork (in Sierra Leone, Philippines, or Kazakhstan) with faculty mentors with decades of experience conducting research, designing solutions, and building systems in developing countries.
Conduct original research and get your work published in journals and conference proceedings. Travel to conferences to present your work and build your professional network.
Develop your life skills and build life-long friendships with peers at Lehigh and with some amazing people in the countries we work in.
Distinguish yourself and become more competitive for prestigious fellowships and awards, graduate / professional schools, or that dream job.
Impact! Conducting research and jumpstarting social enterprises is incredibly difficult but also deeply rewarding.
Global Social Impact Fellowship Logistics:
CINQ 388: Inquiry to Impact Workshop Series [1 Credit]: Weekly hands-on workshops and interactive seminars for all Fellows across all the GSIF projects.
CINQ 389: Inquiry to Impact Projects [2-6 Credits]: Separate sections for each project team. The team typically meets with the faculty mentor once a week; all project work is done outside of regular class times.
All full-day workshops will be held on weekends or holidays; meals will be provided.
Each team has the option of having a two-person team take a deep dive into the project for the Mountaintop Summer Experience. Additional students might be funded depending on project needs and availability of funds.
GSIF project teams are eligible to apply for the Langer Grant for International Creative Inquiry Projects, with funding
generously provided by Michael Langer '17, to help support their fieldwork activities.  
Unless marked as optional, GSIFs are expected to participate in all courses, seminars, and workshops. No exceptions.
Application Process
We don't expect applicants to know how to do these things. Just come prepared to learn.
Certain skills matter and are needed, but what we are looking for is passion, deep commitment, and work ethic. GPAs don't matter...much.
You should have the time in your academic and personal schedule for this commitment - don't overload just to do it.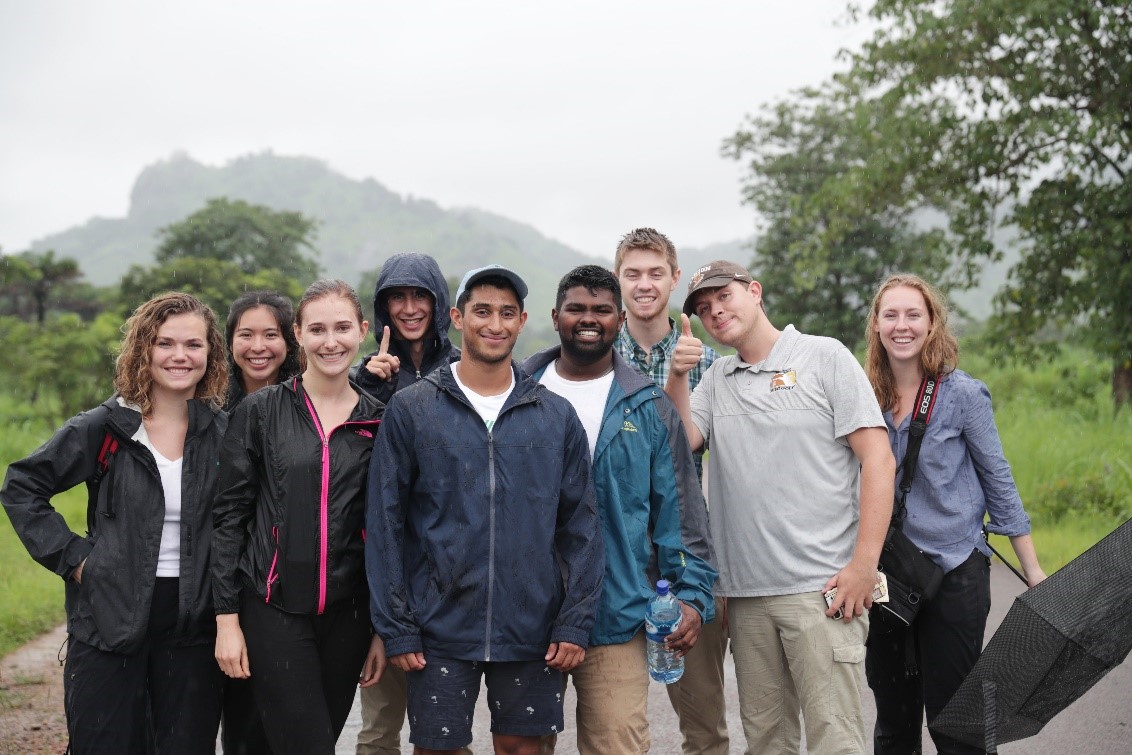 2023 Global Social Impact Fellowship Projects (GSIF)
Global Inquiry to Impact projects are multi-year projects with interdisciplinary cross-functional teams engaging in the research, design, field-testing, and implementation of projects and social enterprises in low-resource and middle-income communities and markets. These ventures aim to deliver practical, sustainable, and scalable solutions to complex challenges including those related to food, energy, water, and health. Sustainability, in this context, refers to the notion that real solutions must be technologically appropriate, socially acceptable, environmentally benign, and economically sustainable. There is a recognition that ideas, presentations, and prototypes do not solve problems; the real challenge is in the implementation, assessment, and fast-paced pivoting to reach a higher sustainable equilibrium. The challenge is in the execution - getting the job done in partnership with diverse actors in an ethical, harmonious, and self-determined manner. As of Fall 2021, Global I2I projects are being championed in Sierra Leone, the Philippines, and Kazakhstan, in collaboration with local university and non-profit partners