The Iacocca International Internship Program is a mostly-funded opportunity to live and work in another country over the summer and is open to all undergraduate students from all disciplines. Participation begins in January and ends in September, and the travel dates are 6-10 weeks over the summer. Wrap-around curriculum enables student-guided learning and peer-to-peer support. Students who are interested in enhancing their career readiness and developing intercultural competency are encouraged to apply.
Website: https://global.lehigh.edu/internships 
Contact: inliii@lehigh.edu
Timeline: Apply by November 1, 2023 for Summer 2024 
Cost/Funding: This is a mostly-funded experience, including airfare, housing and most meals. Students are responsible for passport and visa (where applicable) fees, innoculations (if needed), as well as some meals and any additional travel they want to do beyond the internship experience.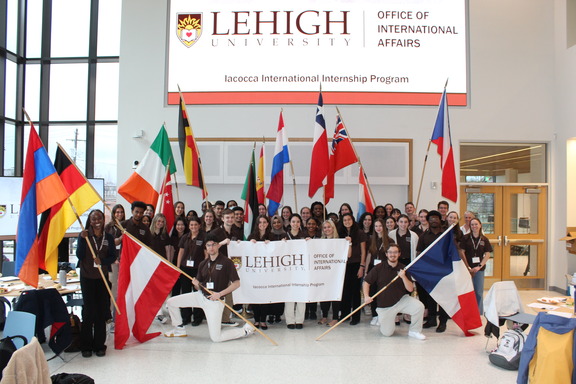 Credit Info
Mostly non-credit bearing, although some internship placements include coursework (3 credits), which is paid by IIIP
Financial Aid Available
Yes
College
College of Arts and Sciences
College of Business
College of Health
P.C. Rossin College of Engineering & Applied Science
Intercollegiate Programs
Eligibility
First Year
Sophomore
Junior
Senior
Opportunity Type
Arts
Community Engagement
Creative Inquiry
Entrepreneurship
Global & Cross Cultural
Leadership Development
Peer Mentoring
Research
Work-Integrated Learning
Funding / Compensation
Stipend
Academic Credit
Funded Expenses