The Gryphon is a paraprofessional, undergraduate student staff member of the Office of Residence Life. The Gryphon plays a vital role in facilitating an atmosphere of community upon a specific building or area (depending on their assignment). The Gryphon receives direct supervision from an Assistant Director or Graduate Assistant, and the Associate Director(s) provides indirect supervision.
Website: https://studentaffairs.lehigh.edu/content/gryphon-society 
Contact: gryphon@lehigh.edu
Timeline: Application opens in October and closes in early November for the following academic year. Gryphons commit for the entire academic year (August-May). There are limited positions available over the summer for current Gryphons.
Cost/Funding: Single room, stipend of $3010 distributed biweekly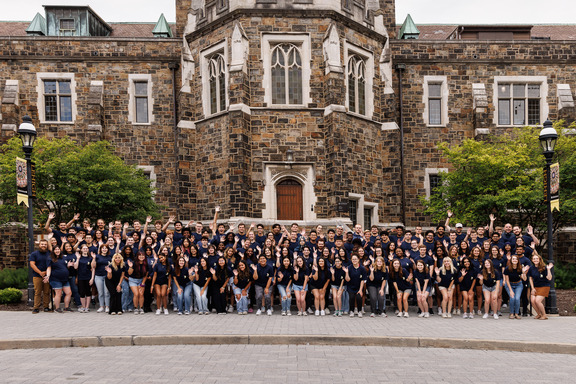 Duration
August-May (entire academic year); Fall, Winter, & Spring semesters
Financial Aid Available
No
College
College of Arts and Sciences
College of Education
College of Business
College of Health
P.C. Rossin College of Engineering & Applied Science
Intercollegiate Programs
Eligibility
Sophomore
Junior
Senior
Graduate Student
Opportunity Type
Community Engagement
Leadership Development
Peer Mentoring